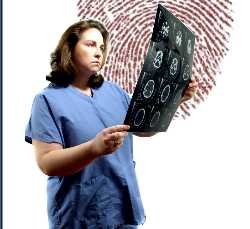 If you feel like forensic nursing the nursing specialty for you, it is important to research the degree needed to become a forensic nurse. Forensic nursing is a very unique field that integrates the skills that you will need for a career in both nursing and criminal justice. Since this is a fairly new specialty within the nursing discipline, many students do not have a clue what type of education is required. If you want to know what pathway you will need to take to work with patients who have been involved in criminal incidents that have resulted in injury, read on and find out the steps that you need to take.
Get an Undergraduate Degree in Nursing
The very first step to pursuing any career in a nursing specialty is to become a Registered Nurse. To become an RN who is licensed to provide clinical care, you need to earn a certificate in nursing or a Bachelor of Science in the field. For those who would like to move on from being a general nurse to a specialist, the best pathway to take from the beginning is to earn your BSN degree. By earning this, you will not be required to earn additional credits before you can move up to enrolling in a graduate program.
Sit For Your National Licensing Exam
Before you can sit for the licensing exam, known as the NCLEX-RN, you must apply for your Authorization to Test. The ATT is issued by the National Council of State Boards of Nursing. It is sent out to you once the council has verified that you are eligible to test based on your educational experience. When you receive a date to sit, preparation is crucial. You can reference testing plans and other resources through the council to familiarize yourself with questions and layouts. After you pass, you will be eligible for hire for RN positions.
Enroll in Specialized Training in Forensic Nursing
Having your RN designation will open the doors to entry-level roles, but you will need to complete specialized training in forensic nursing to become a specialist in such a challenging subspecialty. There are two types of training programs that you can enroll in depending upon your preference. If you wish to hold a graduate degree, you can apply to a Master of Science in Nursing program that has a concentration on Forensics. This program will take two years to complete if you are a full-time student.
You also have the option to enroll in a certificate program for postgraduate students that does not last as long. You will have to attend lectures and complete coursework, but all of the curriculum is focused on forensics and the legal aspects of the field. If you do not want to switch from specialty to specialty, the certificate option is much more affordable.
Related Resource:Degree Needed To Become a Midwife
After you have the appropriate degree or certification, you may want to consider credentialing. There are multiple credentials that you can choose from, but one option that has a wide scope in the field is the Advanced Forensic Nursing Certification through the American Nurses Credentialing Center. Make sure you verify that you have the degree needed to become a forensic nurse who is certified before you apply.