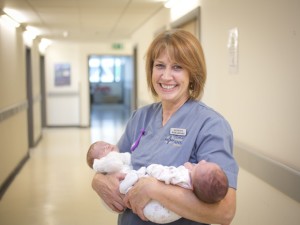 If you are trying to determine if there is a degree needed to become a midwife, you need to learn about the various paths that you can take to achieve your career goals. A midwife plays an important role in the primary health care practice and will care for women of all ages by performing routine exams, ordering labs, prescribing medications, and providing prenatal care to expecting patients. If a midwifery profession is one that you have always dreamed of holding, read on and find out more about the pathways that you can take for your higher education.
Mandatory Degree Requirements to Enter Into Midwifery Practice
Before you can practice in any healthcare environment as a midwife, you need to get licensed. In order to gain licensure, you need to have already completed the mandatory degree requirements that are applicable in your state. There are multiple pathways that you can take when you are completing your midwifery education, but the overall requirement is the same regardless of the path you take.
According to the American College of Nurse-Midwives, you must have graduate degree in nursing from a school with accreditation through the Accreditation Commission for Midwifery Education before you can apply for your license. It is now up to you to learn about all of the pathways that you can take to earn that graduate degree based on what your current level of education is.
The Bachelor's Degree to RN and Certified Nurse Midwife Option
If you currently possess your bachelor's degree and you did not major in nursing, you can choose this BA/BS to RN and CNM pathway. This makes it possible for you to study to complete the curriculum that you need to complete to sit for your NCLEX-RN and then complete graduate-level curriculum within a period of three years instead of taking a new degree program and then moving up to a Master of Science in Nursing Program.
The Associate's Degree to RN and Certified Nurse Midwife Option
Another pathway that you can take if you possess only an associate's degree is the AD to RN to CNM program. This is a bridge program that will allow RN's to earn their bachelor's degree that leads to a graduate program in midwifery. After the graduate program is completed, you will have the formal education needed to be certified.
Post Graduate Certificate Pathways
If you already possess your MSN or another master's degree and you are an Advanced Practice Registered Nurse, there is a Post Graduate Certificate that you can earn to add midwifery to your practice scope. You also can get your graduate degree if you are a certificate-prepared midwife who does not yet hold their Master's degree. It is important to compare each pathway to see which one will work best for you if you are already an Advanced Practice Registered Nurse APRN, according to Health Careers.
Related Resource: Important Skills To Become a Nurse
Once you complete acceptable graduate-level curriculum with a midwifery program, you are on your way to certification. Be sure to review the state by state requirements for certification through the Midwives Alliance North America. After doing this, use testing guides and resources to your advantage so that you are prepared to sit for your exam. Once you have the degree needed to become a midwife and you pass, you will be free to practice and help women throughout your state.