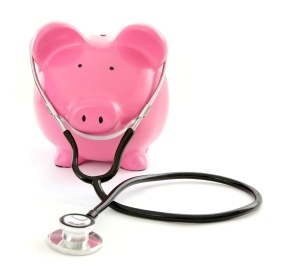 Maybe you have decided to go to nursing school or want to get a nursing degree, but are worried about how much it will cost. You can obtain nursing degrees at traditional universities, special nursing schools or through an online program. Having several options can be confusing when you are trying to make a budget or determine if nursing school is the right choice for you. Here are some traditional costs associated with getting a nursing degree.
What are the Costs of Different Nursing Degrees?
Tuition and fees comprise a significant portion of your nursing school expenses. These costs will vary depending on which school you choose and where it is located. There are also several different nursing degrees and paths you can take to become a licensed nurse. Carefully research the different options and be sure your school is accredited. Some different degree options include: licensed practical nurse (LPN), associate degree in nursing (ADN), registered nurse (RN), and bachelor of science in nursing (BSN). Since the longer programs cost more in tuition, some students consider shorter programs that will allow them to get licensed sooner and then work toward a further degree.
What are Some Nursing School Costs?
In addition to tuition and fees, you will need books and supplies. Each school has their own list of supplies that often include: a watch with a second hand, nursing scissors, medical and medication dictionaries, a penlight, a stethoscope, scrubs, and good shoes. You are making an investment in these supplies since you will continue using them in your career once you finish school. You will also have course fees and expenses for books each semester. There are traditional room and board and personal expenses to consider as well if you don't choose an online program. Each school will also have their own health screening policies that require you to have health insurance and make sure your immunizations and physicals are up to date.
Are There Other Costs Associated with Nursing School?
If you wish to become a licensed nurse, you will have to take the National Council Licensure Examination (NCLEX). This exam costs a few hundred dollars. There are also associated fees in each state that are determined by the Board of Nursing. Be sure to factor in costs for study guides and courses as well. Also, most programs will require you to participate in some form of a residency program. These programs may not always available near your home resulting in extra transportation costs.
Whether you decide on an associate nursing program or an advanced degree, you will have similar costs for your nursing tools, supplies, and licensing. Nursing school expenses can be high, but you will be investing in the supplies you will be using throughout your career. You may also qualify for financial assistance, student loans or scholarships, which can offset some of the cost.