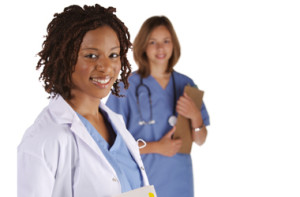 A nurse manager is responsible for managing nurses who care directly for patients to ensure that they get the best care possible. If you are a natural leader and you also have what it takes to work in the fast-paced field of nursing, you should consider learning more about the role of managers and what these leading nursing professionals do on a daily basis. Since there is a need for management in charge of nursing staff in all settings, it is possible to land a nursing manager title while working in everything from a hospital or long-term care facility to a physicians office or clinic.
What is the Role of the Manager in Nursing?
The main role of the manager is to oversee staff within the nursing department so that they can find different ways to improve patient care while making the facility more efficient. While some picture the nursing manager as a professional who works only behind-the-scenes, it is common for managers who are in clinical settings to work in the front lines. They will monitor patient care and analyze financial reports to find ways to reduce expenses to stay on budget. They will also look for ways to acquire, purchase and implement new technology.
In most settings, nurse management will also recruit nursing staff and implement specific training programs to address issues and improve their workforce's skills. As the lead within the department, the manager will act as a liaison between physicians, specialists, other management and even vendors. This is why communications is a very important skill in the specialty area.
Job Outlook for Nurse Managers
While your salary can range depending on what setting or region that you work in, you can expect an average salary between $51,000 and $73,000 per year, according to Discover Nursing. All throughout the nation there is a growing demand for nursing professionals. As more and more of the population ages, there is a need for professionals who can provide clinical and acute care. While there is a need for clinical nurses, there is also a growing need for health services managers to oversee them.
Based on the statistics, the demand for managers is projected to grow by 23% and there will be 73,300 more jobs by 2022, according to the Bureau of Labor Statistics. As you can see, now is the time to study to work in health services management.
How to Become a Health Services Manager
To become a nursing manager, you will need to pursue formal training past your Bachelor of Science in Nursing. After you earn your BSN and then you become a licensed Registered Nurse, you will need to enroll in a graduate degree program to prepare you for management and administration. You will need to choose from either an MSN or a Master of Healthcare Administration when you are deciding on an education pathway. After you earn your graduate degree, you can then take a certification exam through the American Organization of Nurse Executives. Once you pass this management certification exam you will hold the title Certified Nurse Manager.
Related Resource: Become an Oncology Nurse
Nurse managers play a critical from in overseeing nursing staff and also in reporting and budgeting. Be sure to map out the pathway that you want to take to get an education first. Once you do this, you can earn a credential and then work the way up the ladder to be a nurse manager.