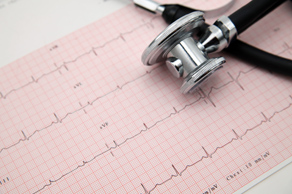 With their combination of technological expertise and direct patient care skills, a telemetry nurse works with cardiac patients to monitor the complex electronic medical equipment that offers comprehensive readouts on a heart's beat-to-beat functioning. As the baby boomer population continues to age and the number of patients with cardiac conditions rises, the demand for registered nurses in telemetry units is expected grow too. In fact, the employment of telemetry nurses is projected to grow at the rapid rate of 19% before 2022 due to a current national shortage of qualified registered nurses, according to the Bureau of Labor Statistics. If you are fascinated by the inner workings of the heart, read on to learn more about how you can start a rewarding career as a telemetry nurse.
What Telemetry Nurses Do
In treating patients with a higher risk for complications due to heart failure, high blood pressure, diabetes, gastrointestinal diseases, epilepsy, or other acute diagnoses, telemetry nurses are vital healthcare team members who monitor vital signs with an electrocardiogram (EKG) or another similar measuring device. Along with the traditional nursing duties, telemetry nurses review medical equipment carefully to collect data on potential symptoms of distress. On a daily basis, telemetry nurses will be responsible for reviewing test results, tracking patients' vital signs, administering medications, educating patients on their condition, and easing patients' concerns. When changes occur, telemetry nurses report them to the doctor overseeing the patient's care to prevent dangers from potentially life-threatening health conditions.
Where Telemetry Nurses Work
Whether in critical care units, step-down units, or medical-surgical floors, the majority of telemetry nurses are employed within hospital settings. Within the hospital, telemetry nurses work specifically with patients who require close monitoring in any intensive care unit as they recover from a heart attack, cardiac surgery, or other acute event. That being said, there are also opportunities for telemetry nurses to work in sleep clinics, neurology units, outpatient care centers, and at-home monitoring services to care for patients with implanted pacemakers or defibrillators. Since constant monitoring is essential for patients within telemetry units at hospitals, these registered nurses often need to work long shifts full-time to provide 24/7 care on nights, weekends, and even holidays.
How to Become a Telemetry Nurse
Telemetry nurses need to have extensive medical knowledge and familiarity with sophisticated equipment in order to meet the needs of acute patients, so it is no surprise that they must be highly trained. The vast majority of employers prefer to hire nurses with at least a Bachelor of Science in Nursing degree from an accredited institution for their telemetry units. In addition to this four-year degree, individuals must become licensed for practice by passing the National Council Licensure Exam (NCLEX-RN) and gaining hands-on experience. After completing at least 1,750 hours of experience in a critical care setting, it is also recommended that telemetry nurses pursue certification as a Certified Progressive Care Nurse through the American Association of Critical Care Nurses (AACN).
Related Resource: Nursing Specialties
Overall, telemetry nurses are hard-working registered nurses with advanced clinical skills who are responsible for providing monitoring services to patients with potentially life-threatening conditions in critical care settings. If you have emotional stability, attention to detail, physical stamina, critical thinking skills, and a passion for nursing, then you should consider becoming a telemetry nurse to detect potential distress symptoms for saving countless lives.