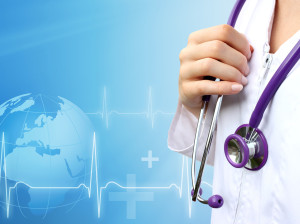 If you're interested in using your nursing skills in a variety of settings and locations, then the job of traveling nurse might be an excellent one for you to explore. Traveling nurses are generally hired to work for relatively short periods of time in one location before moving on to another assignment in another place. Due to the ongoing nursing shortage in the U.S., there is often a demand for nurses in certain areas, and nurses who travel can help to fill those needs. Various staffing agencies exist who can help traveling nurses to find jobs.
The Role of a Travel Nurse
A travel nurse is a registered nurse (RN) who steps in to alleviate a temporary or long-term shortage in a given healthcare facility. This might be due to all sorts of things, such as a lack of nurses in a geographic area or a lack in an area that sees population growth during certain seasons. Travel nurses are generally hired for specific, short-term assignments of at least 13 weeks, though sometimes assignments may be as short as eight weeks or could extend to as long as 26 weeks, according to Travel Nursing. Traveling nurses usually work in whatever specialty they're trained in. They often find jobs through agencies and the actual costs of travel and of living in a given place are factored into their earnings.
Benefits of Travel Nursing to the Profession and to Nurses Themselves
Part of the reason travel nursing has developed is because of the nursing shortage. According to various studies cited by the American Association of Colleges of Nursing (AACN), that shortage will continue until 2030. Despite overall job growth in the nursing field, a number of factors contribute to the overall shortage, including a shortage of qualified nursing faculty, an aging nursing workforce and the growing baby boomer population needing more care. The shortage of nurses can be especially acute in certain parts of the country, such as the south and west.
Sometimes the shortage can make the situation self-perpetuating, as a shortage of nurses can increase the demands and work load of currently working nurses, which leads to job stress. In some cases, it may even lead to stressed nurses leaving the field. Travel nurses can help in cases of temporary shortages in a city, rural area or specific hospital; however, the benefits of such nursing can also accrue to the nurses themselves. For some people, the chance to use their skills in different settings and populations and to live in and explore different parts of the country while can provide a layer of refreshment and excitement and keep them invested in their career long-term without burning out.
Related Resource: Oncology Nurse
While travel nursing might not appeal to everyone, for those nurses who don't desire to settle in one place long-term or who have a taste for exploring different regions and cities, it can be a rewarding choice. It is a type of nursing that you could explore for a period of time to get a sense of where you might want to locate long-term. As a traveling nurse, you know you'll be helping places and people in need, and there can be much satisfaction in that role.