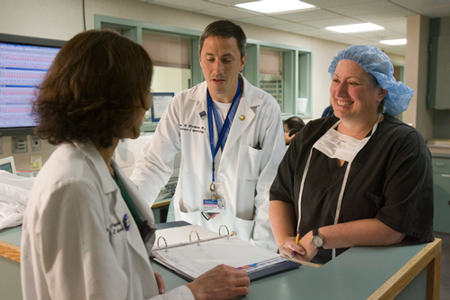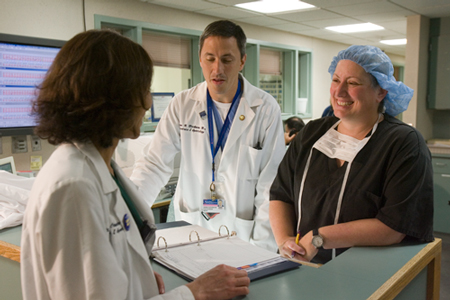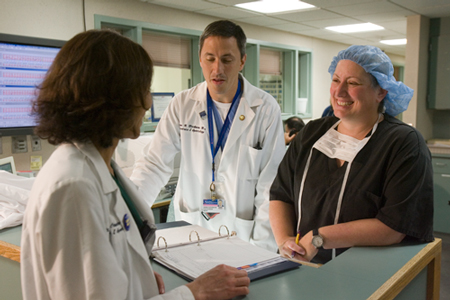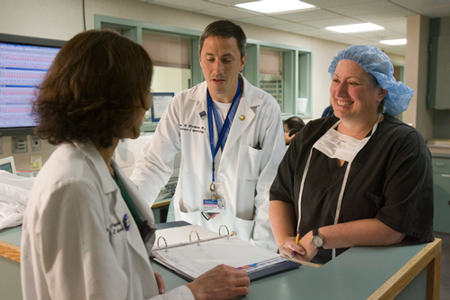 As the highest level of preparation for clinical leadership and nursing administrative leadership in the healthcare industry, the Doctor of Nursing Practice (DNP) is a terminal professional degree that offers nurses limited career paths for leadership. Unlike a Ph.D. that focuses on scholarly research for careers in academia, the Doctor of Nursing Practice aims to provide in-depth training on the specialized clinical aspects of medical diagnoses and treatment. With around three to five years of intensive training, DNP programs emphasize clinical practice-oriented leadership training to help nurses propel their career advancement opportunities, according to The New York Times. Read on to learn more about the growing shift towards the Doctor of Nursing Practice credential and determine if it is an appropriate move for your nursing career.
Reasons to Consider Pursuing a Doctor of Nursing Practice
Nurses who have earned a Doctor of Nursing Practice degree from an accredited institution are recognized for being at the pinnacle of the profession with a reputation for being very highly educated and qualified clinical practitioners. While earning a Doctor of Nursing Practice is not required for most advanced nursing positions, the degree can help nurses make the move into leadership roles in various clinical settings. Since there is a rising need for highly trained nurses in the changing healthcare system, enrolling in a DNP program will give you marketable skills for decades to come. In fact, the DNP degree will ensure you have the advanced competencies needed to improve nursing practice, enhance patient outcomes, and strengthen healthcare delivery.
Career Opportunities Available After Earning a Doctor of Nursing Practice Degree
Earning a doctoral degree in nursing will grant advanced practice nurses with a broad array of career options in a range of clinical settings beyond hands-on nursing care. If you prefer working in a hospital or medical facility, a Doctor of Nursing Practice will provide the training needed to supervise other nursing staff, compete for leadership roles in administration, conduct scholarly research, develop healthcare policies, and educate patients on health concerns. In addition to working in general medical and surgical hospitals, the DNP degree will open professional doors for working in public health offices to influence policymakers, finding employment in research institutions to find research-based solutions to medical issues, and launching your own private practice.
Choosing Between an Online or On-Campus Doctor of Nursing Practice Program
With a multitude of the nation's top universities offering accredited programs leading to a Doctor of Nursing Practice and more than 100 additional nursing schools considering adding a DNP program in the near future, selecting the right fit can be difficult. While some nurses may choose to pursue a traditional program with on-campus courses, many are earning their post-graduate training online to return to school without giving up work obligations. Not only can pursuing an online DNP program provide the chance for a steady income, but it can also offer a more flexible format for independent learning at your own natural pace. More information on accredited programs can be found at the American Association of Colleges of Nursing.
Related Resource: Nursing Informatics
Overall, doctoral degree programs in nursing require a great deal of intensive advanced clinical training and a strong commitment towards the nursing profession. In order to determine whether pursuing a Doctor of Nursing Practice is the right career move for you, it is recommended that you look closely to your professional nursing goals, personality traits, finances, work/family obligations, motivations, and prior commitments. If you make the decision to earn a Doctor of Nursing Practice, you will receive the valuable opportunity to expand your skills beyond practical nursing to clinical leadership for improving public health systems.