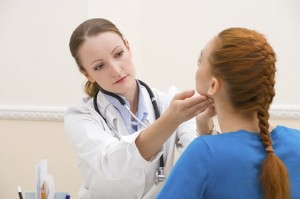 If you have an interest in caring for others, you might wonder what a nurse practitioner does. You may have seen this job title at drug stores where urgent care clinics are located or in several other settings. What is the difference between these nurses and other RNs? What can nurse practitioners do? What are their limitations in diagnosis? Here's a closer look at this specialized nursing career:
What Is a Nurse Practitioner?
A nurse practitioner, according to the Bureau of Labor Statistics, is an RN that has received specialized graduate training. These nurses, also called advance practice nurses, are qualified to diagnose and treat a variety of illnesses, and many of them focus on disease prevention. Nurse practitioners are allowed to prescribe certain medications and may also order lab work, x-rays and other diagnostic tests. They can do about 80 percent of the work done by most general-practice physicians, but their training focuses more on patient care than on disease. Because of their focus on patient care, nurse practitioners do not have the specializations in research, advanced medicine and cures that medical doctors have. However, for general healthcare and disease prevention, advance practice nurses are able to give quality, attentive care that is equal to or better than care from a family-practice physician.
Where Do Nurse Practitioners Work?
Nurse practitioners work in a variety of healthcare settings. Many work in doctors' offices. Others work in hospitals, nursing homes and residential care facilities. They can be found in outpatient care also, and some advance practice nurses work in home healthcare, personal care services, public health settings and institutions of higher learning.
How to Become a Nurse Practitioner
Most nurse practitioners become RNs before pursuing graduate education to become an advance practice nurse. Although this can be helpful, it isn't necessary. You will, however, need a four-year degree in a nursing-related field. After receiving a four-year nursing degree, many nurses choose to practice as an RN for a while before entering graduate school. A nurse practitioner degree is a master's level program that takes two to four years to complete. Most nurses continue practicing professionally while studying for an NP degree. After receiving your master's degree, you will be required to pass a state licensing exam in order to practice healthcare as an advance practice nurse.
How Much Do Nurse Practitioners Earn?
The Bureau of Labor Statistics reports that, in general, higher levels of education reap higher wages. This is definitely true for advance practice nurses. In 2012, the median pay for RNs in the United States was $65,470. That same year, median wages for health diagnosing nurses was $73,410. Additionally, statistics for 2013 indicate that the mean or average pay for advance practice nurses was considerably higher, between $90,000 and $100,000 depending upon the place of employment or specialization.
Related Resource: Become an ICU Nurse
If you've considered a career in healthcare, work as a nurse practitioner can be lucrative and rewarding. It takes a lot of hard work and study to become an advance practice nurse, but the benefits are worth it if you love helping others.